Spanish Translation Service in Sydney
Our experienced team of NAATI Spanish translators are able to translate all kinds of documents. Whether it is a one page certificate or large translation request, we will offer affordable prices and fast response times to your translation request. To begin, simple scan or take a picture of the documents you require translated and send it to us using the form on this page for a quick quote and payment instructions.
Fast Spanish Translator
How fast? Our NAATI accredited Spanish translator normally deliver certified Spanish translations within 2 working days, but if you need an urgent Spanish to English translation or English to Spanish translation, let us know when requesting for a quote. Urgent Spanish translation will incur additional costs. All NAATI certified translations will be posted to you after you receive the electronic copy for approval.
Experienced Translation Company
We translate over 60 languages and specialise in documents used for migration or work applications, legal matters, insurance claims, marketing brochures and financial reports. You can be assured that your NAATI certified translations in accepted by the Australian government and for other official business in Australia.
NAATI Document Translations
About the Spanish Language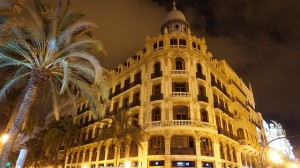 In Spain and in some other parts of the Spanish-speaking world, Spanish is called castellano (Castilian) as well as español (Spanish), the language of the region of Castile, contrasting it with other languages spoken in Spain such as Galician, Basque and Catalan.
It is estimated that more than 400 million people speak Spanish as a native language, which qualifies it as second on the lists of languages by number of native speakers. There are an estimated 470 million Spanish speakers with native competence and 559 million Spanish speakers as a first or second language, including speakers with limited competence and more than 21 million students of Spanish as a foreign language. It is the third language by total speakers behind Mandarin and English. Speakers in the Western Hemisphere total some 418 million.
Key Services:
Spanish driver license translation, Spanish to English translation services, Spanish NAATI translation services, Spanish passport translation service, Spanish marriage certificate translation service, Spanish certificate translation services, Spanish birth certificate translation service, Spanish to English translation, Professional Spanish translator, NAATI Level 3 Spanish Translators, Spanish website translation, Spanish magazine translation, Spanish news translation, Spanish business translation services, Spanish to Spanish translation service, Spanish to Spanish translation service, Spanish translator for advertisements, Spanish translator for legal documents, Spanish document translation services.