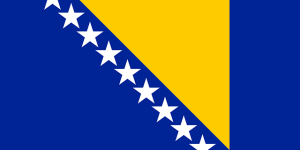 Get fast and reliable Bosnian translation for your documents by NAATI accredited Bosnian translators from Sydney Translation.
Only Bosnian certified translators can produce recognised Bosnian translations needed for birth certificates, drivers license, police clearance reports, marriage certificates, educational transcripts and any other personal documents needed for visa applications or legal purposes in Australia. If you are needing documents translated from Bosnian to English for immigration, work or study in Australia or you need English documents translated to Bosnian for overseas authorities, our experienced Bosnian translators can assist you.
Bosnian NAATI Translator
Translate Bosnian Marriage Certificate
Translate Bosnian Death Certificate
Translate Bosnian Divorce Certificate
Translate Bosnian Drivers License
Translate Bosnian Passport
Translate Police Report
Translate Wills
Translate Property Deeds
Translate Financial Reports
Translate Bosnian News Reports
Legal Document Translation English <> Bosnian
Fast NAATI Translation Service
Our Bosnian translators are able to provide NAATI certified Bosnian translations within 24 hours upon payment received. Simply email us at: enquire@sydneytranslation.com and attach all your documents for a free quote.
Key Services:
Bosnian driver license translation, Bosnian to English translation services, NAATI Certified Translations, Bosnian passport translation service, Bosnian marriage certificate translation service, Bosnian certificate translation services, Bosnian birth certificate translation service, Bosnian to English translation, Professional Bosnian translator, NAATI Level 3 Bosnian Translators, Bosnian website translation, Bosnian magazine translation, Bosnian news translation, Bosnian business translation services, Bosnian translator for wills and legal documents, Bosnian document translation services.
About the Language
Bosnian is the standardized variety of Serbo-Croatian mainly used by Bosniaks. Bosnian is one of the three official languages of Bosnia and Herzegovina, along with Croatian and Serbian, and also an officially recognized minority or regional language in Serbia, Montenegro, and the Republic of Kosovo.
Bosnian is based on the most widespread dialect of Serbo-Croatian, Shtokavian, more specifically on Eastern Herzegovinian, which is also the basis of Croatian, Serbian, and Montenegrin. Until the dissolution of SFR Yugoslavia, they were treated as a unitary Serbo-Croatian language, and that term is still used in English to subsume the common base (vocabulary, grammar and syntax) of what are today officially four national standards, although this term is controversial for native speakers, and paraphrases such as "Serbo-Croato-Bosnian" (SCB) or "Bosnian-Croatian-Serbian" (BCS) are therefore sometimes used instead, especially in diplomatic circles.