Our Sydney translator provides NAATI translation services for Turkish to English translation and English to Turkish translation. All our Turkish translators are all NAATI accredited translator with many years experience in translating personal documents and business or legal documents.
Turkish Translation Services
Get NAATI certified Turkish translation services no matter where you're located in Australia. Simply scan and email us your documents for a no-obligations quote, and once you're happy with the quote, you can pay securely online to start your translations today.
Turkish Document Translation
Turkish passport translation
Turkish certificate translation
Turkish receipts translation
Turkish property deeds translation
Turkish wills translation
Turkish business and legal translation
Turkish marriage certificate translation
Turkish university degree translation
Turkish drivers license translation
Medical translation, translation for health records
Translation for financial statements and company reports
Fast NAATI Turkish Translators
Our Turkish translators are able to provide NAATI certified translations within 24 hours upon payment received. Simply email us at: enquire@sydneytranslation.com and attach all your documents for a free quote. Alternatively, you can use this form to submit your documents for translation.
Why choose Sydney Translation
Low price, no hidden fees
Highly qualified and experienced NAATI accredited translators across all major languages
We translate NAATI certified document translation daily for migration purposes – 100% Acceptance Guarantee
We ensure that all our projects are treated in strict confidence
Equal care to both small or large (multi-language) assignments
We can provide fast NAATI translation services
Personal, friendly service
Key Services:
Turkish driver license translation, Turkish to English translation services, Turkish NAATI translation services, Turkish passport translation service, Turkish marriage certificate translation service, Turkish certificate translation services, Turkish birth certificate translation service, Turkish to English translation, Professional Turkish translator, NAATI Level 3 Turkish Translators, Turkish website translation, Turkish magazine translation, Turkish news translation, Turkish business translation services, Turkish translator for wills and legal documents, Turkish document translation services.
About the Language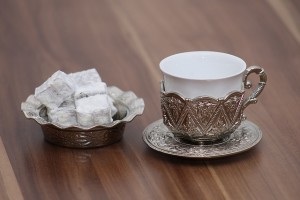 Turkish is a member of the Oghuz group of languages, a subgroup of the Turkic language family. There is a high degree of mutual intelligibility between Turkish and the other Oghuz Turkic languages, including Azerbaijani, Turkmen, Qashqai, Gagauz, and Balkan Gagauz Turkish. The Turkic family comprises some 30 living languages spoken across Eastern Europe, Central Asia, and Siberia. Some linguists believe the Turkic languages to be a part of a larger Altaic language family. About 40% of all speakers of Turkic languages are native Turkish speakers. The characteristic features of Turkish, such as vowel harmony, agglutination, and lack of grammatical gender, are universal within the Turkic family. Turkish is also referred to as Istanbul Turkish, is the most widely spoken of the Turkic languages, with around 10–15 million native speakers in Southeastern Europe.