NAATI Certified Translation Services for Slovak
Sydney Translation provides Slovak to English translations and English to Slovak certified translation services by NAATI accredited translators.
Get your personal documents translated in Australia by NAATI certified Slovak translators. Our full-time, professional Slovak translators are specialised in translating documents for personal, legal and training purposes in Australia. Only NAATI certified translations is accepted in Australia for migration applications.
How Fast?
Our Slovak translations for certificates usually take 2-3 working days. If you need an urgent Slovak document translation, simply mention in your email request. Be sure to include all the documents in your request for a free quote. We can provide fast NAATI certified translations when required.
Slovak NAATI Translator
Slovak legal translation services
Slovak translation for migration
Slovak translation for product manuals
Slovak translation for brochures
Request for a quote
To begin, simple scan your documents and email us at enquiry@sydneytranslation.com for a quote and estimated delivery time. Alternatively, you can use this form to submit your documents for translation.
About The Language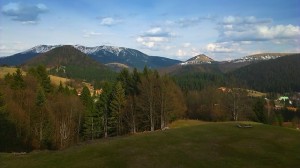 Slovak is an Indo-European language that belongs to the West Slavic languages (together with Czech, Polish, Silesian, Kashubian, and Sorbian).
Slovak is the official language of Slovakia where it is spoken by approximately 5.51 million people (2014). Slovak speakers are also found in the United States, the Czech Republic, Argentina, Serbia, Ireland, Romania, Poland, Canada, Hungary, Croatia, the United Kingdom, Australia, Austria, and Ukraine.
Key Services:
Slovak driver license translation, Slovak to English translation services, Slovak NAATI translation services, Slovak passport translation service, Slovak marriage certificate translation service, Slovak certificate translation services, Slovak birth certificate translation service, Slovak to English translation, Professional Slovak translator, NAATI Level 3 Slovak Translators, Slovak website translation, Slovak magazine translation, Slovak news translation, Slovak business translation services, English to Slovak translation service, Slovak to English translation service, Slovak translator for advertisements, Slovak translator for legal documents, Slovak document translation services.