Sydney Translation uses accredited NAATI translators for Serbian to English and English to Serbian translations. If you have documents needing translation for legal purposes in Australia, you need NAATI certified Serbian translators to assist you.
Our experienced Serbian translators are both credentialed and experienced in translating Serbian documents to English for use in Australia, or English documents to Serbian for use overseas. NAATI accreditation is the only credential officially accepted by employers for the profession of translation and interpreting in Australia. Our NAATI certified translations have a 100% acceptance rate and guarantee for visa applications in Australia.
Serbian Document Translation Services
Translate your personal documents for travel, work, study enrollment or visa applications in Australia.
Serbian driver license translation
Serbian marriage certificate translation
Serbian degree translation / diploma translation
Serbian academic transcript translation
Serbian legal document translation
Serbian medical translation service
Serbian news translation service
Serbian Translators
We provide affordable prices and express delivery option for your Serbian translations. To begin, simple scan your documents and email us at enquiry@sydneytranslation.com for a quote and estimated delivery time. Alternatively, you can use this form to submit your documents for translation.
Key Services:
Serbian driver license translation, Serbian to English translation services, Serbian NAATI translation services, Serbian passport translation service, Serbian marriage certificate translation service, Serbian certificate translation services, Serbian birth certificate translation service, Serbian to English translation, Professional Serbian translator, NAATI Level 3 Serbian Translators, Serbian website translation, Serbian magazine translation, Serbian news translation, Serbian business translation services, Serbian translator for wills and legal documents, Serbian document translation services.
About the Language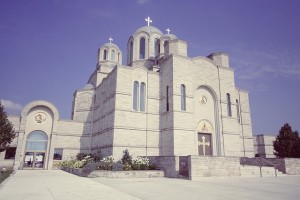 Standard Serbian is based on the most widespread dialect of Serbo-Croatian, Shtokavian (more specifically on Šumadija-Vojvodina and Eastern Herzegovinian dialects), which is also the basis of Standard Croatian, Bosnian, and Montenegrin. The other dialect spoken by Serbs is Torlakian in southeastern Serbia, which is transitional to Macedonian and Bulgarian.
Serbian is practically the only European standard language with complete synchronic digraphia, using both Cyrillic and Latin alphabets. The Serbian Cyrillic alphabet was devised in 1814 by Serbian linguist Vuk Karadžić, who created the alphabet on phonemic principles. The Latin alphabet was designed by Croatian linguist Ljudevit Gaj in 1830.