NAATI Norwegian Translation Services
We provide professional Norwegian to English translations and English to Norwegian certified translation services. Get your personal documents translated in Australia by NAATI certified Norwegian translators. Our full-time, professional Norwegian translators are specialised in translating documents for personal, legal and training purposes in Australia. Only NAATI certified translations is accepted in Australia for migration applications.
How Fast?
Our Norwegian translations for certificates usually take 2-3 working days. Electronic copy is sent prior to posting the NAATI-translator stamped hard copy. If you need an urgent Norwegian translation, simply mention in your email request. Be sure to include all the documents in your request for a free quote.
Norwegian Translator from NAATI
Norwegian translation for legal letters
Norwegian translation for migration
Request for a quote
To begin, simple scan your documents and email us at enquiry@sydneytranslation.com for a quote and estimated delivery time. Alternatively, you can use this form to submit your documents for translation. Our Sydney translators are ready to assist.
---
About The Language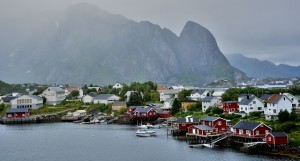 Norwegian (norsk) is a North Germanic language spoken mainly in Norway, where it is the official language. Along with Swedish and Danish, Norwegian forms a continuum of more or less mutually intelligible local and regional variants.
These Scandinavian languages together with Faroese and Icelandic, as well as some extinct languages, constitute the North Germanic languages (also called Scandinavian languages). Faroese and Icelandic are hardly mutually intelligible with Norwegian in their spoken form because continental Scandinavian has diverged from them.
Key Services:
Norwegian driver license translation, Norwegian to English translation services, Norwegian NAATI translation services, Norwegian passport translation service, Norwegian marriage certificate translation service, Norwegian certificate translation services, Norwegian birth certificate translation service, Norwegian to English translation, Professional Norwegian translator, NAATI Level 3 Norwegian Translators, Norwegian website translation, Norwegian magazine translation, Norwegian news translation, Norwegian business translation services, English to Norwegian translation service, Norwegian to English translation service, Norwegian translator for advertisements, Norwegian translator for legal documents, Norwegian document translation services.