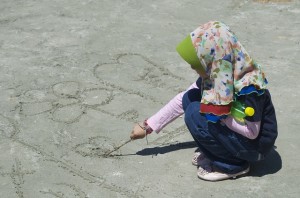 We provide the best Malay translation services in Sydney. Get NAATI certified Malay translators for fast Malay to English translations or English to Malay translations. Our Malay translators translate personal documents such as academic transcripts, purchase receipts, pension or insurance related documents, degrees, diplomas, birth certificates, drivers license, passports for visa applications in Australia.
Malay NAATI Translation Service
We provide NAATI certified Malay translation services at no extra charge. Simple scan and email us your documents for a free translation quote. With the help of experience Malay translators, you can be assured to get accurate Malay translations for all your personal documents. Our Malay translations are accepted in Australia, New Zealand, Singapore and the USA. If you need certification for a particular authority, simply let us know during your enquiry for a quote.
How Fast
Get your NAATI certified translations for single page standard documents like drivers license or birth certificates within 48 hours.
Malay to English NAATI Translations
Malay translator for police clearance
Malay translator for degree or diploma
Malay translator for certificate
Malay translator for academic transcript
Malay translator for legal letters
Malay translator for insurance
Why choose Sydney Translation
Low price, no hidden fees
Highly qualified and experienced NAATI accredited translators across all major languages
We translate NAATI certified document translation daily for migration purposes – 100% Acceptance Guarantee
We ensure that all our projects are treated in strict confidence
Equal care to both small or large (multi-language) assignments
We can provide fast NAATI translation services
Personal, friendly service
Request for a quote
To begin, simple scan your documents and email us at enquiry@sydneytranslation.com for a quote and estimated delivery time. Alternatively, you can use this form to submit your documents for translation.
Key Services:
Malay driver license translation, Malay to English translation services, Malay NAATI translation services, Malay passport translation service, Malay marriage certificate translation service, Malay certificate translation services, Malay birth certificate translation service, Malay to English translation, Professional Malay translator, NAATI Level 3 Malay Translators, Malay website translation, Malay magazine translation, Malay news translation, Malay business translation services, Malay to Malay translation service, Malay to Malay translation service, Malay translator for advertisements, Malay translator for legal documents, Malay document translation services.