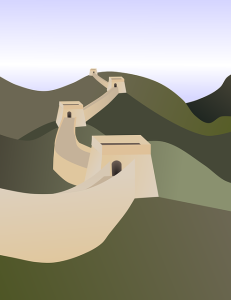 We have a large team of NAATI Chinese translators to translate all kinds of documents. Our NAATI Chinese translations are accepted by the Australian government for migration purposes. You can be sure to get affordable and fast Chinese translation service from Sydney Translation.
Some of the documents we translate includes personal documents such as identification papers (身份证), birth certificates (出生证, 家庭户口簿), passports (护照), academic results / transcripts (学校成绩单), business documents (商业文件) such as project proposals, financial reports (财务报告), brochures (营销宣传材料) and any specialised subject matter needing Chinese to English translation or English to Chinese translation.
NAATI Chinese Translator
We provide professional Chinese translation services by veteran Chinese translators only. Our Chinese translators are strong in translating for financial, legal, medical and marketing fields. We will appoint the most suitable Chinese translator based on your locality and source material for translation.
Chinese Translation Services
Translate Business Documents (翻译商业文件)
Translate Financial Reports (翻译财务报告)
Translate Brochures (翻译宣传材料)
NAATI Certified Translation Services
Key Services:
NAATI Chinese translators, Chinese driver license translation, Chinese to English translation services, Chinese NAATI translation services, Chinese passport translation service, Chinese marriage certificate translation service, Chinese certificate translation services, Chinese birth certificate translation service, Chinese to English translation, Professional Chinese translator, NAATI Level 3 Chinese Translators, Chinese website translation, Chinese brochure translation, Chinese powerpoint translation, Chinese business translation, Chinese translator for legal documents, Chinese document translation services.