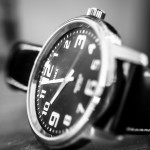 With the Australian government is increasing restrictions for longer stay visa applications to Australia, there has been concerns of an expected rush of permanent residency applications over the next 12 months. The immigration department has advised that people who had applied for 457 visas or were transferring their visas to a different employer at the time of the government's announcement on April 18 are now subject to new rules. Changes to the system have already been claimed as a victory by conservative senators Pauline Hanson and Cory Bernardi.
The uncertainty in law has been concerning for both current visa holders, businesses in Australia and those planning to a permanent move to Australia. If you are planning to migrate to Australia, we think it's always a good time (Australia is a beautiful lucky country) before the window of opportunity gets smaller. The current 457 news simply looks like  populist measures that have no real significance (looking at the list below), but who knows what other changes might come as the political landscape changes.
Sydney Translation Services has been helping many individuals translate their personal and financial documents to English for visa application purposes. Our professional translators are NAATI accredited and all have at least 5 years' experience in migration document translations. For a hassle-free experience in getting all your documents ready for your visa application submission, get a quote with us. A list of frequently asked questions can be found here.