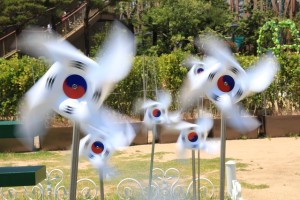 Sydney Translation provides experienced NAATI-certified Korean translation services. Get your Korean documents translated to English or vice versa. Our accredited Korean translators are highly qualified and meticulous in providing accurate translations. We take integrity and accuracy in English to Korean translations seriously, be it a single page document, advertising brochure, or large legal document.
Fast Korean Translation Services
Tired of broken promises or unmet deadlines? We only promise the translations that can be delivered on time. Get your personal documents for migration or other legal purposes translated by our NAATI Korean translators. If you simply need to understand Korean text for personal use and do not need a rushed delivery, we can offer cheaper translation rates. Simply state the purpose of your translation request and the delivery deadline in your enquiry.
Sydney Korean Translations
Korean translator for police clearance
Korean translator for degree or diploma
Korean translator for certificate
Korean translator for academic transcript
Korean translator for legal letters
Why choose Sydney Translation
Low price, no hidden fees
We translate NAATI certified document translation daily for migration purposes – 100% Acceptance Guarantee
We ensure that all our projects are treated in strict confidence
Equal care to both small or large (multi-language) assignments
We can provide fast NAATI translation services
Personal, friendly service
Request for a quote
To begin, simple scan your documents and email us at enquiry@sydneytranslation.com for a quote and estimated delivery time. Alternatively, you can use this form to submit your documents for translation.