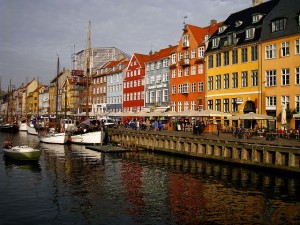 Our Danish translators make it fast and easy for you to get your NAATI certified translations. At Sydney Translation, we provide quality language translation services by professional translators only.
Certified Danish Translation Services
Our certified Danish to English translation services or English to Danish translation services are accepted in Australia and overseas.
Only NAATI certified translations are accepted in Australia for immigration and other legal purposes. We only use professional and experienced NAATI Danish translators who have helped countless individuals plan for study, work and travel in Australia.
NAATI Danish Translations
Danish police certificate translation
Danish degree or diploma translation
Danish certificate translation
Danish academic transcript translation
Danish technical translation
Danish news translation
Why choose Sydney Translation
Low price, no hidden fees
Highly qualified and experienced NAATI accredited translators across all major languages
We translate NAATI certified document translation daily for migration purposes – 100% Acceptance Guarantee
We ensure that all our projects are treated in strict confidence
Equal care to both small or large (multi-language) assignments
We can provide fast NAATI translation services
Personal, friendly service
Request for a quote
To begin, simple scan your documents and email us at enquiry@sydneytranslation.com for a quote and estimated delivery time. Alternatively, you can use this form to submit your documents for translation.
Key Services
Danish driver license translation, Danish to English translation services, Danish NAATI translation services, Danish passport translation service, Danish marriage certificate translation service, Danish tax return translation, Danish birth certificate translation service, Danish to English translation, Professional Danish translator, NAATI Level 3 Danish Translators, Danish website translation, Danish divorce certificate translation, Danish translation of property deeds, Danish business translation services, Danish translator for wills and legal documents, Danish document translation services.
About the Danish Language
Danish is a Germanic language of the North Germanic branch. Along with Swedish, Danish descends from the Eastern dialects of the Old Norse language; Danish and Swedish are also classified as East Scandinavian or East Nordic languages. Like Norwegian and Swedish, Danish was significantly influenced by Low German in the Middle Ages, and has been influenced by English since the turn of the 20th century. Standard Danish (rigsdansk) is the language based on dialects spoken in and around the capital, Copenhagen. Unlike Swedish and Norwegian, Danish does not have more than one regional speech norm. More than 25% of all Danish speakers live in the metropolitan area of the capital, and most government agencies, institutions, and major businesses keep their main offices in Copenhagen, something that has resulted in a very homogeneous national speech norm.