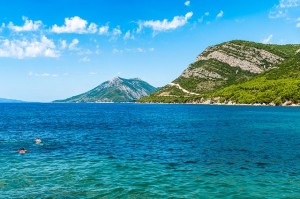 Get Croatian NAATI translation services fast at affordable prices. Our Croatian translators are all NAATI accredited with many years of translation experience for personal and legal documents. For all your Croatian documents translation needs, whether it is Croatian to English translation for use in Australia, or English to Croatian translation for use overseas, our Croatian translators are ready to help you.
NAATI Translation Services
Translate Financial Reports
Translate Bank Statements, Company Statements
Translate Income Tax Returns, Personal Income
Translate Marriage Certificate, Divorce Certificate, Death Certificates
Translate Receipts for Claims
Translate Police Clearance Report
Translate Degrees and Academic Transcripts
Croatian Translation for Product or Service Brochures
Croatian Translators
Our Croatian translators are able to provide professional translations to you no matter where you're located in Australia. Get fast and reliable NAATI certified translations for your documents in Australia. We have a 100% acceptance rate and 100% acceptance guarantee for the NAATI certified translations we provide for migration applications in Australia.
Why choose Sydney Translation
Low price, no hidden fees
Highly qualified and experienced NAATI accredited translators across all major languages
We translate NAATI certified document translation daily for migration purposes – 100% Acceptance Guarantee
We ensure that all our projects are treated in strict confidence
Equal care to both small or large (multi-language) assignments
We can provide fast NAATI translation services
Personal, friendly service
Key Services
Croatian driver license translation, Croatian to English translation services, Croatian NAATI translation services, Croatian passport translation service, Croatian marriage certificate translation service, Croatian certificate translation services, Croatian birth certificate translation service, Croatian to English translation, Professional Croatian translator, Croatian Level 3 Croatian Translators, Croatian website translation, Croatian magazine translation, Croatian news translation, Croatian business translation services, Croatian to English translation service, English to Croatian translation service, Croatian translator for advertisements, Croatian translator for legal documents, Croatian document translation services.
About the Language
Standard Croatian is based on the most widespread dialect of Serbo-Croatian, Shtokavian, more specifically on Eastern Herzegovinian, which is also the basis of Standard Serbian, Bosnian, and Montenegrin. In the mid-18th century, the first attempts to provide a Croatian literary standard began on the basis of the Neo-Shtokavian dialect that served as a supraregional lingua franca pushing back regional Chakavian, Kajkavian, and Shtokavian vernaculars. The decisive role was played by Croatian Vukovians, who cemented the usage of Ijekavian Neo-Shtokavian as the literary standard in the late 19th and the beginning of the 20th century, as well as designed a phonological orthography. Croatian is written in Gaj's Latin alphabet.
Standard Croatian is the official language of the Republic of Croatia and, along with Standard Bosnian and Standard Serbian, one of three official languages of Bosnia and Herzegovina. It is also official in the regions of Burgenland (Austria), Molise (Italy) and Vojvodina (Serbia). Additionally, it has co-official status alongside Romanian in the communes of Carașova and Lupac, Romania. In these localities, Croats or Krashovani make up the majority of the population, and education, signage and access to public administration and the justice system are provided in Croatian, alongside Romanian.