Baulkham Hills is a suburb in the north-west of Sydney, in the state of New South Wales, Australia. It is 31 kilometres north-west of the Sydney central business district mostly within the local government area of The Hills Shire, with a small portion south of the M2 Motorway in the City of Parramatta.
Baulkham Hills History
The land that is now called Baulkham Hills was originally home to the Bidjigal people, who are believed to be a clan of the Darug people, who occupied all the land to the immediate west of Sydney. The best-known Aboriginal person from that time is Pemulwuy, a Bidjigal leader who led the Indigenous resistance movement against the British forces, including sacking farms in Castle Hill, before his eventual capture and execution by the British militia.
The Bidjigal people are today commemorated by Bidjigal Reserve which straddles the suburbs of Castle Hill, Baulkham Hills, North Rocks, and West Pennant Hills.
The first European settler in the Baulkham Hills Shire was William Joyce. In 1794 he was given a grant of 30 acres (121,000 m²) in what became Baulkham Hills. The name Baulkham Hills was given to the area by Andrew McDougall, a settler from Buckholm Hills, County of Roxburgh, Scotland. The name, which reminded McDougall of his homeland, was officially recognised in 1802. Baulkham Hills Post Office opened on 1 April 1856.
Baulkham Hills Demographics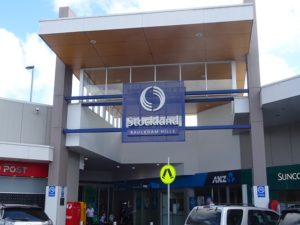 According to the 2011 census of Population, there were 33,945 residents in Baulkham Hills. 65.5% of residents were born in Australia. The most common other countries of birth were China 4.0%, India 3.3% and England 3.3%. 69.4% of residents spoke only English at home. Other languages spoken at home included Mandarin 4.2%, Cantonese 3.8% and Korean 2.4%. The most common responses for religious affiliation were Catholic 30.8%, Anglican 18.8% and No Religion 16.0%.
Document Translation Service for Baulkham Hills
Sydney Translation Services provide professional, certified translation services for the residents of Baulkham Hills. Our document translations include specialised translation for technical, medical, legal, marketing or migration related documents requiring NAATI translator certification.